The Disinfection soap Sheets lets you wash your hands nearly anywhere you go. Effectively eliminate 99.99% of bacteria! Just add water! Each travel pack comes with 20 thin sheets of soap, with each sheet enough for 1 hand washing. Simple and convenient, which is very important now!
FEATURES:
SAFE ON SKIN: The Disinfection soap can help eliminate bacteria on your hands, The Disinfection soap is gentle on the skin so you can use it without making your skin dry.
CONVENIENT: Whether you are at home or in an outdoor mall, you'd want to be able to wash your hands thoroughly. With the Disinfection soap Sheets, you can!
NO MESS: No more settling with just wiping your hands or washing it with just water. Soap and clean your hands thoroughly anywhere you go with the Disinfection soap Sheets. With each soap sheet enough for 1 handwashing, you don't have to put the used soap back in your pack which may drip out.
INNOVATIVE DESIGN: The Disinfection soap Sheets come with their own container that fits right in your bag or pocket. Keep them in your purse or even in your car so you have soap to wash your hands with anytime you need!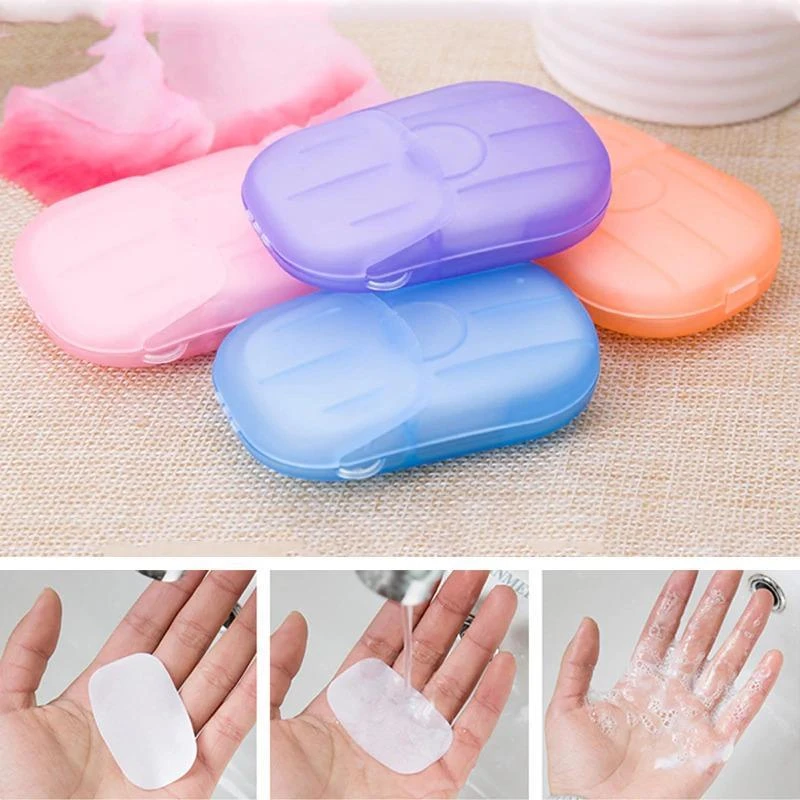 ---
30 Day Money Back Guarantee
We truly believe that a good shopping experience is what makes our customers return to us. We want you to be happy and satisfied, therefore, we offer a 30 Day Money Back Guarantee – No Questions Asked!
---
Usually it takes 7-15 days for the item to arrive (depends on parcel destination)
More information from FAQ section
---