✅  Built-in 12pcs 3D massage balls in total will provide life-simulation kneading and rubbing experience to effectively relieve suffering pain and aches, release stress and pressure from foot, calf, ankle and leg muscle.
✅  Smart hot compress function can promote blood circulation and activate the cell's activities to achieve better stimulation effect and heating therapy, and when combined with uniform pressure and constant support, it will easily help you relax and get rid of body fatigue after all days of working or long time standing.
✅ Easy button control, quick to power on/off, switch rotation directions, adjust intensity levels and start hot compress function according to your demand for comfortable usage.
✅ High-quality PU leather and elastic sponge, easily deliver skin-friendly. Support timer function for less power consumption, it will also automatically shut off after 15 minutes working, energy-saving and eco-friendly. Over-heat protection will further enhance the using safety for longer working life, it will automatically shut off to avoid getting overheated. 
✅ Portable and lightweight design, you can conveniently access relaxing massage no matter when you are taking a nap at home, in your office or even during your travel.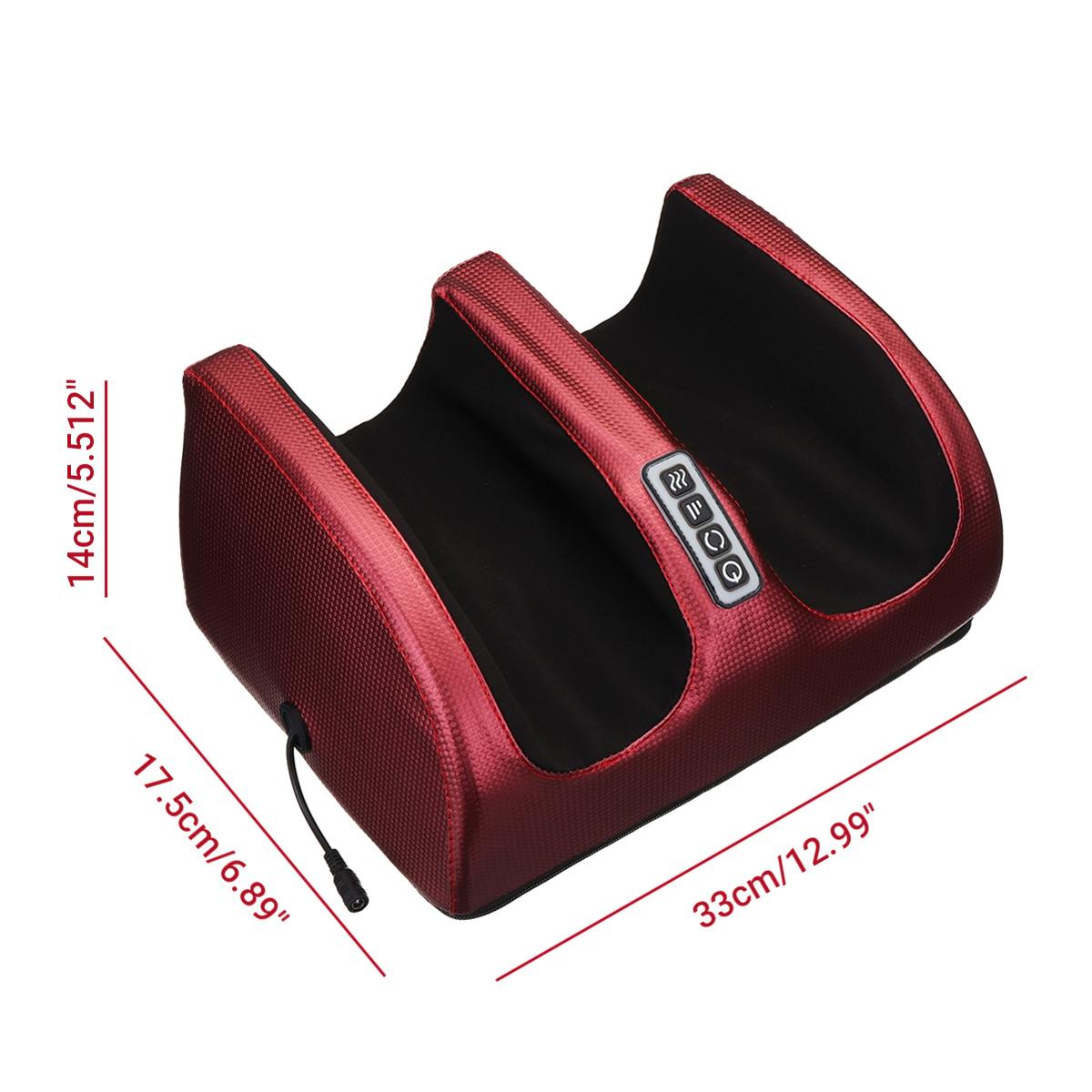 ---
30 Day Money Back Guarantee
We truly believe that a good shopping experience is what makes our customers return to us. We want you to be happy and satisfied, therefore, we offer a 30 Day Money Back Guarantee – No Questions Asked!
---
Usually it takes 7-15 days for the item to arrive (depends on parcel destination)
More information from FAQ section
---